iPad Pros on sale at Amazon!Use this link
(note: sales via this link may generate a commission to Christian Boyce, from Amazon.
Mail is even better when you customize the toolbar to be just the way you like it.. This video tutorial– less than two minutes long– will show you how it's done.
Click the picture below to start the show.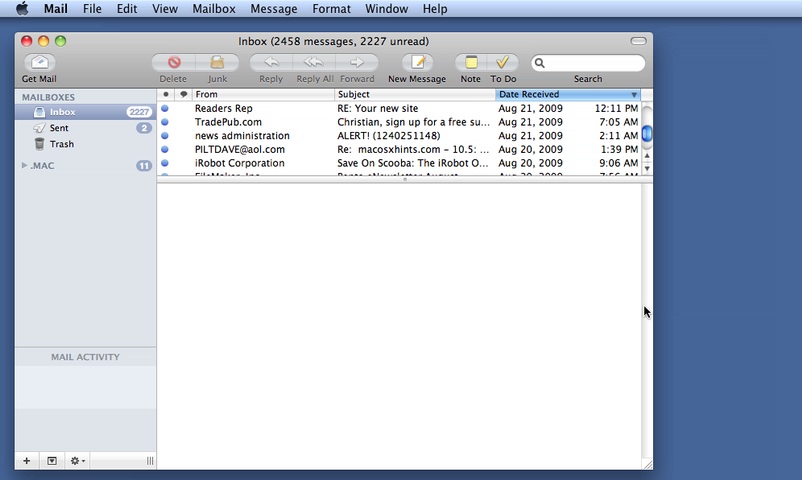 UPDATE: I should have mentioned that you can customize the main Mail viewer window's toolbar AND the individual Mail message window's toolbar– changes in one do not affect the other. So, customize Mail's main viewer window's toolbar, then double-click a message to open up a message window and modify that toolbar also. If you want.
---
Got 60 seconds? Learn something about the Mac on my
One-Minute Macman website!
-----
Intego Internet Security X9.
The best. Scans for viruses.
Watches for inbound network attacks.
Works with macOS 10.8 and higher, including Mojave.
Install it and relax, knowing you're covered. Free trial.
This is what I use.