Amazon is now an Authorized Apple Reseller!
. Current models, older models, refurbished models-- now you are assured of getting genuine Apple products when you shop at Amazon.
Check it out.
Use this link
(note: sales via this link may generate a commission to Christian Boyce, from Amazon.
Ever type something in ALL CAPS by mistake? Most people delete it, turn off the Caps Lock, and type the whole thing again. But, as I showed one of my customers last week, you can fix this sort of mistake in a couple of clicks.
Click the image below to watch my video tutorial.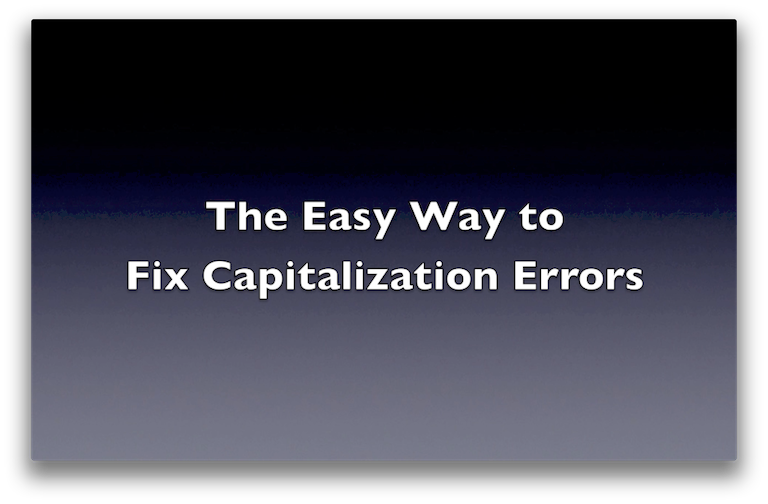 Thanks to Patti D for asking "Why didn't you tell me this a long time ago?"