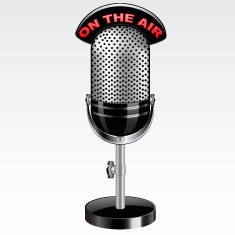 iPad Pros on sale at Amazon!Use this link
(note: sales via this link may generate a commission to Christian Boyce, from Amazon.
I'll be on the Digital Village radio program Wednesday, September 13th, 2017 discussing Apple's new iPhones. The Digital Village show starts at 7 pm Pacific time; my part of the show starts around 7:30 pm.
UPDATE: here's a recording of my part of the radio program.
You can listen to the show live by tuning to KPFK 90.7 FM in Los Angeles using something called "a radio." (Kids, ask your parents.) You can stream the live show using this link on your computer or phone. And, if you miss the show, or just want to hear me over and over (hi Mom), you can listen to a recording of the show (tip: change the menu on that page from All Shows to Digital Village).
Thanks to hosts Ric Allan and Doran Barons for having me on their program.
Got 60 seconds? Learn something about the Mac on my
One-Minute Macman website!
-----
Intego Internet Security X9.
The best. Scans for viruses.
Watches for inbound network attacks.
Works with macOS 10.8 and higher, including Mojave.
Install it and relax, knowing you're covered. Free trial.
This is what I use.