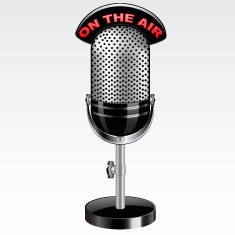 iPad Pros on sale at Amazon!Use this link
(note: sales via this link may generate a commission to Christian Boyce, from Amazon.
I'll be giving my annual "State of the Mac (and iPad, and iPhone)" address this Saturday on the Digital Village radio program, hosted by Ric Allan and Doran Barons. The show starts at 10 AM this Saturday, January 28th, 2012 and in Los Angeles you can listen to it live on the radio, 90.7 FM KPFK. If you aren't within range of KPFK, listen over the internet using this link. And, if you miss the show, listen whenever you want by visiting Digital Village's Audio Archive. My part of the show will probably start around 10:20 AM but I'd tune in at 10 and listen to the whole show. Ric and Doran always have an interesting show, even when I'm not on it.
---
Got 60 seconds? Learn something about the Mac on my
One-Minute Macman website!
-----
Intego Internet Security X9.
The best. Scans for viruses.
Watches for inbound network attacks.
Works with macOS 10.8 and higher, including Mojave.
Install it and relax, knowing you're covered. Free trial.
This is what I use.