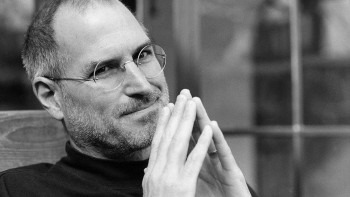 iPad Pros on sale at Amazon!Use this link
(note: sales via this link may generate a commission to Christian Boyce, from Amazon.
Apple's posted a video of the company's recent celebration of Steve Jobs' life. It's beautiful, and moving, and I recommend watching it all the way through. In it, Jony Ive (lead designer on Apple products including the iMac, iPod, iPhone, and iPad) absolutely nails what made Steve Jobs so great.
Here are the essential four words: "He cared the most."
---
Got 60 seconds? Learn something about the Mac on my
One-Minute Macman website!
-----
Intego Internet Security X9.
The best. Scans for viruses.
Watches for inbound network attacks.
Works with macOS 10.8 and higher, including Mojave.
Install it and relax, knowing you're covered. Free trial.
This is what I use.