iPad Pros on sale at Amazon!Use this link
(note: sales via this link may generate a commission to Christian Boyce, from Amazon.
Hey, photographers: National Geographic wants YOU. Rather, they want your pictures. Only if they're good though. Every day they publish "The Daily Dozen" online, twelve photos submitted by regular people. Maybe even you. Some of the photos selected for the Daily Dozen will also be published in National Geographic's print edition. Here's the link to get started. Read the fine print, especially if you're interested in getting paid, because they'll not be paying at all, not ever.
You really should check it out. Here's the Daily Dozen from September 16th, 2009.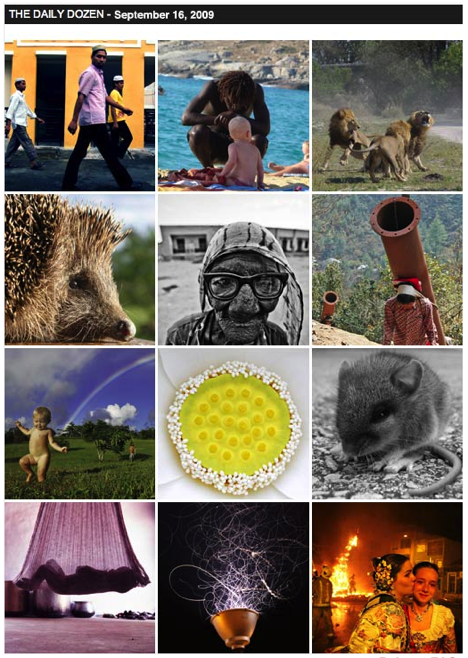 You can do it. Let me know if you do.
Got 60 seconds? Learn something about the Mac on my
One-Minute Macman website!
-----
Intego Internet Security X9.
The best. Scans for viruses.
Watches for inbound network attacks.
Works with macOS 10.8 and higher, including Mojave.
Install it and relax, knowing you're covered. Free trial.
This is what I use.