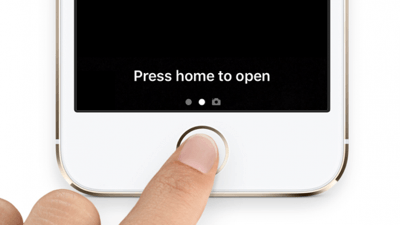 iPad Pros on sale at Amazon!Use this link
(note: sales via this link may generate a commission to Christian Boyce, from Amazon.
— How to Quickly Unlock Your iPhone or iPad with iOS 10 —
We used to unlock our iPhones and iPads with a simple "Slide to Unlock." It was easy. With iOS 10 it's different– now it's a confusing "Press Home to Unlock" which often results in a "click / double-click / ooops that's Siri / oops that's Apple Pay" click-a-thon. When you finally get the thing unlocked you're not really sure how you did it because you tried so many things. It was better the old way, but we can do something about it.
We can make unlocking your iPhone in iOS 10 a little bit easier (and a little bit faster), and since you unlock your iPhone many times a day, "a little bit easier" and "a little bit faster" multiplied by "many times a day" means you'll save a lot of effort and a lot of time. I'll show you how.
(This assumes you've set up Touch ID— the GREAT feature that lets you use your fingerprint instead of a four- or six-digit passcode. If you haven't set up Touch ID, do it now— Settings/Touch ID & Passcode — and make sure you have "iPhone Unlock" turned on.)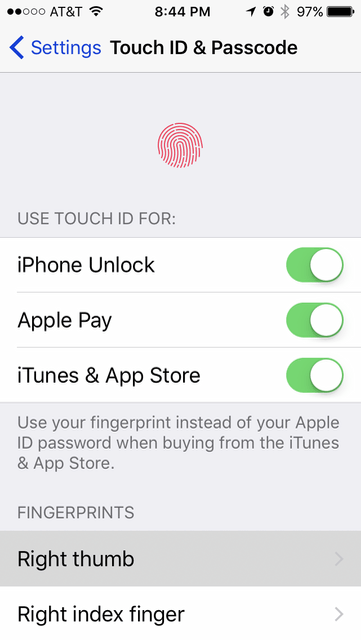 With Touch ID turned on, go to Settings, then General, then Accessibility, then Home Button. Turn ON "Rest Finger to Open." That's all it takes. (Just be sure you go General/Accessibility/Home Button, not General/Home Button. You want the one that's under Accessibility.)
From now on, to unlock your iPhone– that is, the screen is lit up, but it's asking you to press the Home button to unlock it— you simply lay your finger onto the Home button. Don't click it. Just touch it.
If your iPhone's screen is dark, click the Home button (to wake it up), and keep your finger on it (to unlock it). Voilà— your iPhone is awake, and unlocked, all in a single move. It's really cool, really easy, and really quick. For most people, it feels as if all they do is click– so try that, and the phone will probably wake up and unlock without you realizing that your click woke it up, and your fingerprint subsequently unlocked it. It all happens so fast it seems as if all you did was click.
(Not working for you? Be sure not to hold the Home button down (that takes you to Siri), and also be sure you don't double-click it (depending on your settings, that could take you to Apple Pay). Rather, click the Home button and let it go, maintaining contact with it for just an instant when you do.)
If this article helped you, tell your friends and help them! That helps me too, so "thanks" in advance!
Got 60 seconds? Learn something about the Mac on my
One-Minute Macman website!
-----
Intego Internet Security X9.
The best. Scans for viruses.
Watches for inbound network attacks.
Works with macOS 10.8 and higher, including Mojave.
Install it and relax, knowing you're covered. Free trial.
This is what I use.