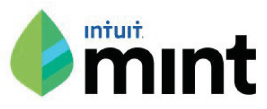 iPad Pros on sale at Amazon!Use this link
(note: sales via this link may generate a commission to Christian Boyce, from Amazon.
Wow, what a cool website: www.mint.com.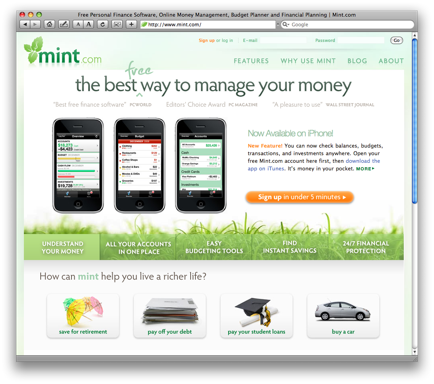 They call it "the best way to manage your money." And it's free.
Anyone can sign up for a mint.com account. You then enter information about your financial accounts– savings, checking, investments, credit cards. Do that, and at a glance you can see ALL of your financial information in one place.
Better than that: you can see every transaction for every account, right there on the site. You can find every transaction that had to do with dining out, or gasoline, or presents for your uncle. Very handy. Download them if you want.
Better than THAT: you can get reminders emailed or text messaged to remind you to pay your credit card bill, or to alert you that a large purchase was made, or to tell you that a deposit is now available. How handy.
Better than THAT: you can download the Mint app for your iPhone and carry all this information around with you. It's free. Here's the link.
cboyce says "Check it out."
---
Got 60 seconds? Learn something about the Mac on my
One-Minute Macman website!
-----
Intego Internet Security X9.
The best. Scans for viruses.
Watches for inbound network attacks.
Works with macOS 10.8 and higher, including Mojave.
Install it and relax, knowing you're covered. Free trial.
This is what I use.