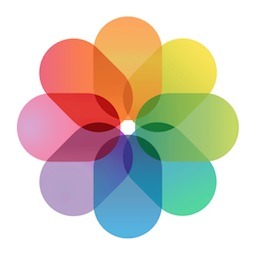 The Photos app in iOS 10 introduced a great feature called "Memories," and it's a ton of fun. It's still there in iOS 11. I think you'll like it and use it a lot. Update: it's also there in iOS 12.
The idea behind Memories is this: you've taken a lot of pictures, too many to manage, yet you'd like to go back and view your photos in a nice and organized way. The Memories feature does the organization for you automatically, behind your back, every day, producing mini-movies of your best photos grouped by date, place, or person. And it sets them to music, with the photos magically in sync with the beat.
Here's an example, exactly as Photos made it on my iPhone.
https://vimeo.com/198010261
–>
So how do you use Memories? Where do you start? Well, you start by going to Photos on your iOS 10 (or 11) iPhone or iPad. Look for the Memories button at the bottom (if it isn't there, your device is running on iOS 9 or earlier). Click the Memories button and you'll see something like this:
These are the Memories that Photos has made automatically. New ones are made each day. (Scroll down to see the older ones.) Tap a Memory, then tap it again to watch it. Tap again to reveal more controls, or just wait for the Memory to finish playing. Just below the video you'll see general themes like "Gentle," "Happy," "Uplifting," and "Epic"– slide left and right to change both the music and the titles. For finer controls, tap the Edit button at bottom right to choose the music you want, eliminate poor photos, and change the words in the titles. Play around with the various options until you like the result.
Be aware that new Memories are created for you every day. If you want to save a Memory permanently, mark it as a favorite, because it will eventually disappear if you don't. Mark a Memory as a Favorite by scrolling way down when after you tap it. You'll see the photos, Places, and Related Memories, then finally "Add to Favorite Memories." That's what you want to tap. Look for your Favorite Memories in the Favorite Memories Album.
You're probably wondering "Can I make my own Memories?" The answer is YES. Start with an Album— could be one you've created by hand, could be one made automatically (in People, or Places). Tap the Album, and presto, there's a Memory, ready to play.
Here's a Memory I made, starting with an album I'd made manually. (I made the album on my MacBook Pro, but because I use the iCloud Photo Library, albums I make one device appear on my other devices too.)
https://vimeo.com/198010274
Yes, I know that's not how you spell "trip." But when you say it with a French accent, it sounds like "treep." So "Treep" it is.