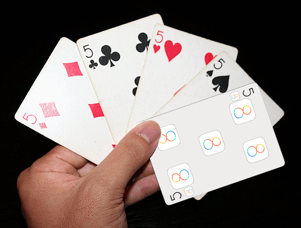 iPad Pros on sale at Amazon!Use this link
(note: sales via this link may generate a commission to Christian Boyce, from Amazon.
Eight for 8, Day Five.
iOS 8 gives us a new, hands-free way of controlling Siri. Here's how it works.
iOS 8 Tip #5: Hands-Free Siri
Used to be, to use Siri you held the Home button down until you heard "beep beep," and then you let go and then you started talking, and when you stopped talking, Siri stopped listening. That worked pretty well except you had to keep talking– if you paused, Siri thought you were done, and the results weren't always good.
Then Apple changed Siri so she'd listen as long as you kept the Home button down. You still had to press and hold the Home button and wait for the "beep beep" but at least your questions didn't get cut off.
In iOS 8, Apple's given us a Siri that listens all the time. You don't have to press the Home button at all! You simply say "Hey Siri" and then whatever it is you want to say. You can wait for the "beep beep" or not. See below for an example of "not."
… and here's Siri's answer:
Sorry to say, there's a little bitty catch. The catch is, the iPhone or iPad has to be charging or "Hey Siri" won't work. That sort of limits things but it's still handy. I have my iPhone charging on the table next to my FitDesk bicycle-desk,* and while I'm typing (and riding) away I can say "Hey Siri, when does UCLA play Cal in football?" and get my answer, without reaching for the phone. Pretty neat. (According to Siri the game is October 18th, 2014 but the time has not been set.)
In my experience "Hey Siri" works really well if you're within six feet of the iPhone, which means it's perfect for in the car. Just plug your iPhone into a charger* and set it on the seat next to you. With that kind of a set-up you can use Siri hands-free while you drive, the way you should.
One other thing: for some reason, "Hey Siri" is turned OFF by default. You have to turn it on, but that's easy: just go to Settings/General/Siri and you'll find it.
That's all there is to it. Give it a whirl.
Like a lot of iOS 8 things, "Hey Siri" is something you have to remind yourself to do at first, but eventually you'll use it all the time. Just remember that it only works when the iPhone's plugged in.
And that's iOS 8 Tip #5.
Links:
---
Got 60 seconds? Learn something about the Mac on my
One-Minute Macman website!
-----
Intego Internet Security X9.
The best. Scans for viruses.
Watches for inbound network attacks.
Works with macOS 10.8 and higher, including Mojave.
Install it and relax, knowing you're covered. Free trial.
This is what I use.