Updated December 7th, 2015.
In case you didn't get enough fireworks tonight here's an iPhone app that lets you make fireworks anytime you want. It's called "iLoveFireworks Lite" and it's free.I can't find any written directions but through trial and error I've discovered a few things. First, tap on the screen to make a small firework. Second, drag your finger (in any direction) to make a trail that ends up in a firework. Third, tap and hold to make a BIG firework (when you lift your finger). Fourth, and this is my favorite, tap and hold with multiple fingers to make that many fireworks at once.
Here's a picture.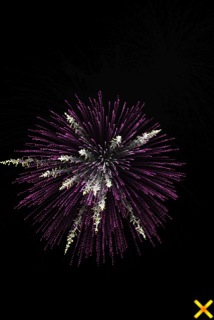 Go have fun. For free.
---
Copyright 2008-2022 Christian Boyce. All rights reserved.
---
Did this article help you?
Maybe you'd like to contribute to the
Christian Boyce coffee fund.

---
Want some some quick iPhone how-tos?
Visit me at
iPhoneinaminute.com
.
Looking for quick tips about Macs?
See my
One-Minute Macman
website!
Sincerely,
Christian Boyce
---