Updated January 17th, 2018.
UPDATE 1-17-2018: the Epicentral app is no longer available, but an even better one is. Check out QuakeFeed Earthquakes. Includes customizable alerts. It's the one I use now. Free, with in-app purchases.
---
(the following is provided for historical reference)
Here's a handy iPhone app, especially if you were in Southern California at 4:53 pm today. It's called Epicentral and it tells you where and when and how big the earthquake was.
Here's the link.
In case you wondered: Anza Borrego Desert State Park, magnitude 5.7.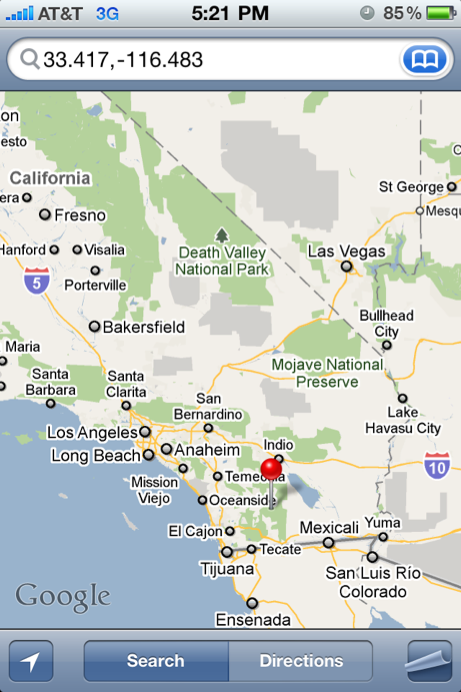 ---
Copyright 2008-2022 Christian Boyce. All rights reserved.
---
Did this article help you?
Maybe you'd like to contribute to the
Christian Boyce coffee fund.

---
Want some some quick iPhone how-tos?
Visit me at
iPhoneinaminute.com
.
Looking for quick tips about Macs?
See my
One-Minute Macman
website!
Sincerely,
Christian Boyce
---