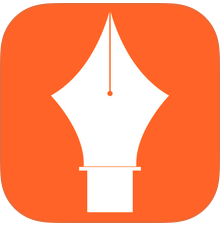 iPad Pros on sale at Amazon!Use this link
(note: sales via this link may generate a commission to Christian Boyce, from Amazon.
There's a nifty little iPhone app called BlogPress and it lets you add and edit Blogger and Blogspot blog entries. If you have a blog on either Blogger or Blogspot you simply must try it. I'm using the free version (there's a fancier not-free version) and it works like a charm.
Another couple of great iPhone blogging apps: BlogTouch Pro for Blogger and Blogspot and BlogTouch Pro for WordPress. These apps MAY result in more-frequent posts by me. Only if I have something to say, of course.
– Posted using BlogPress from my iPhone
---
Got 60 seconds? Learn something about the Mac on my
One-Minute Macman website!
-----
Intego Internet Security X9.
The best. Scans for viruses.
Watches for inbound network attacks.
Works with macOS 10.8 and higher, including Mojave.
Install it and relax, knowing you're covered. Free trial.
This is what I use.