iPad Pros on sale at Amazon!Use this link
(note: sales via this link may generate a commission to Christian Boyce, from Amazon.
AT&T might not have the best phone and data services (might not?), but at least they're giving us an easy way to let them know when and where we experience problems. The idea is, when something goes wrong– dropped call, no service, slow internet, etc.– you fire up AT&T's Mark the Spot app and tell them all about it. Seems like a good idea.
You can get Mark the Spot from the iTunes Store for free. Here's a link to save you time. And here's a picture of the app's opening screen.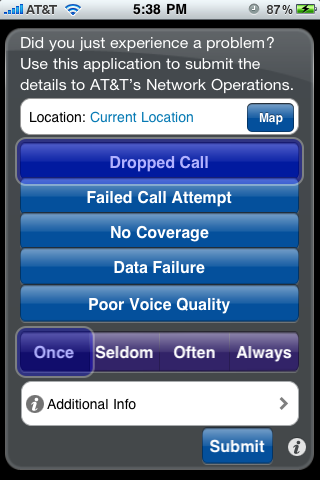 They haven't thought of everything, but they do realize that if you're having technical issues with AT&T's services it's quite likely that sending them a note right then isn't going to be possible. They handle that by dropping a little pin onto a map, marking the spot (get it?) and when you finally get service again the note and the map and the pin get sent. That's kind of a clever way to do it.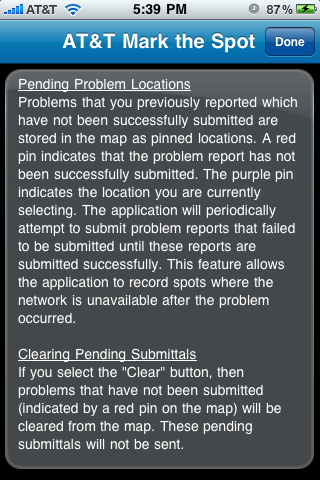 Complaining about AT&T's service seems to be the "in" thing these days but it's a lot more fun when you complain to the right people, and with Mark the Spot it's really convenient. If you're having issues with AT&T's service this is the app for you.
---
Got 60 seconds? Learn something about the Mac on my
One-Minute Macman website!
-----
Intego Internet Security X9.
The best. Scans for viruses.
Watches for inbound network attacks.
Works with macOS 10.8 and higher, including Mojave.
Install it and relax, knowing you're covered. Free trial.
This is what I use.