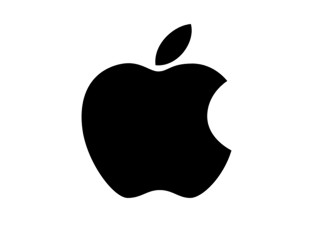 iPad Pros on sale at Amazon!Use this link
(note: sales via this link may generate a commission to Christian Boyce, from Amazon.
As seemingly everyone knows, Apple has some announcements to make this morning. I don't have any inside information about what they'll have for us, but if you really want me to guess, here's what I wouldn't be surprised to see.
A new and improved iPad. Personally, I find the iPad 2 so fabulously useful that it is hard to find a lot of room for improvement. Yes, it's always possible to make a better screen, and yes a better camera would seem a natural step forward, but is that worth holding a special event over? I don't think so. I'm thinking there's something else. Be prepared to be surprised.
Some sort of TV-related thingy. Apple already has the Apple TV and it would be nice if it handled HD (it doesn't). Apple could improve the Apple TV by adding HD to it, but the quality of the images and video in the current Apple TV are more than good enough, and it's the fact that you can beam stuff from your iPhone and iPad to your TV– through the air and with zero configuration– that's the big deal. The quality is plenty good enough. Improving the quality to HD is hardly worth a special event, so once again I'm thinking there's something else.
Here are two ideas of mine that seem so obvious that I am sure Apple has already thought of them too. Now would be a good time to show them off:
Siri on the iPad. Of course.
An iPhone/iPad app to control your Apple TV. Another "of course" idea. This would include letting you touch channel-logo icons (or thumbnails of currently-playing shows) rather than looking at your channel-lineup cheat sheet and typing in a code as everyone does with their TVs today.
Even if you add in my two ideas you wouldn't have enough for a truly "special" event. I am guessing that Apple has a pretty big surprise for us, something that no one is writing about. We will soon find out!
I would not be surprised to see speed bumps across the entire line of iMacs and MacBook Pros, and also not surprised if Apple doesn't mention it.
Apple's presentation will not be streamed live but you can follow it online anyway. Try this link (http://www.maclife.com/article/news/live_blog_apple_ipad_3_event) for an up-to-the-minute play by play. The event starts at 10 AM PST.
Got 60 seconds? Learn something about the Mac on my
One-Minute Macman website!
-----
Intego Internet Security X9.
The best. Scans for viruses.
Watches for inbound network attacks.
Works with macOS 10.8 and higher, including Mojave.
Install it and relax, knowing you're covered. Free trial.
This is what I use.