These are the very best college football online schedules available. Let them know I sent you.
You may also like my article about putting the NFL schedule onto your iPhone.
---
1. ESPN.com's Weekly College Football schedule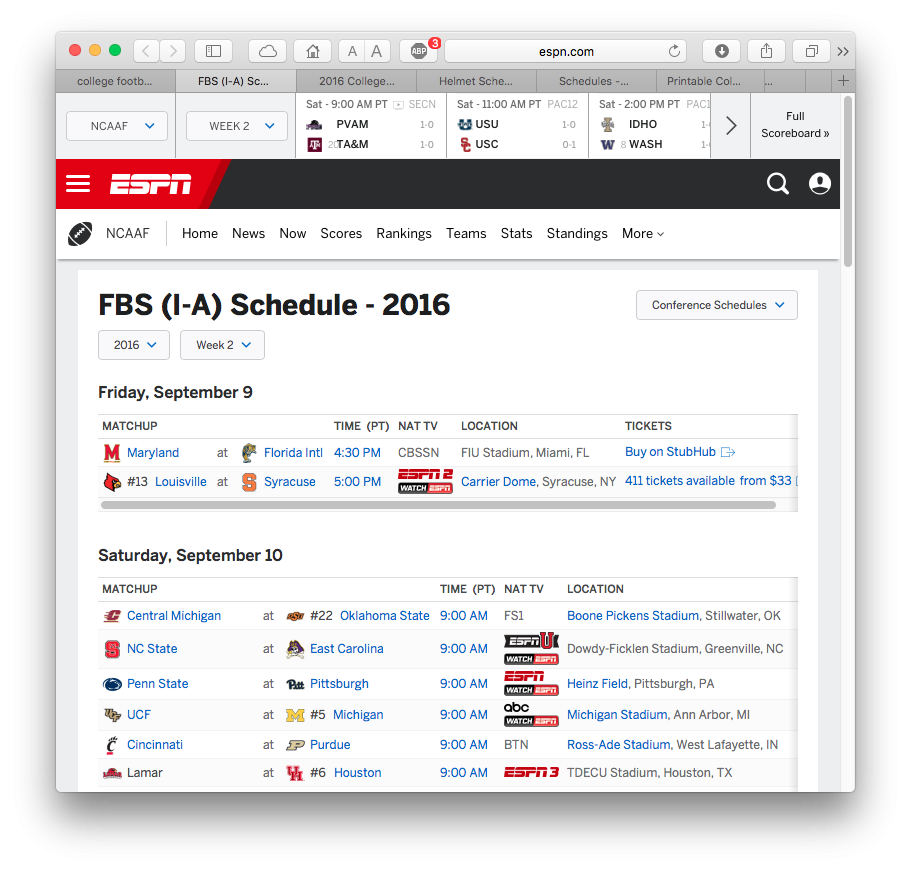 Picture 1 of 7
Pros:
shows game times in your local time zone (finally!). Shows games in chronological order, and for any week of the season. Includes bowl games. Can show all FBS (1-A) games, all FCS (1-AA) games, or games for any conference. Clicking on channel names brings up web page where you can watch the game on your computer or iPhone.
Cons:
Shows TV channels by name; does not show channel numbers. If your game is on "BTN" or "CAMP" or "CBSSN" you'd better pull out your channel guide. Flaky with Safari on the Mac (use Chrome).
---
Please leave a comment if you this article helped you. Or share it with your Facebook friends. That helps me too. Thank you.
Got 60 seconds? Learn something about the Mac.
Visit my One-Minute Macman website!