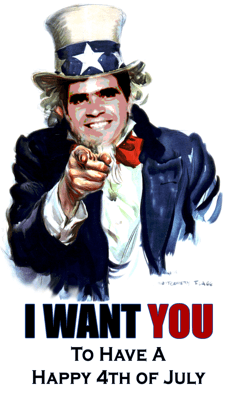 — Happy 4th of July —
It's the 4th of July, and that means fireworks. Here are some fireworks apps for your iPhone (or iPad) and Mac. Note: in the spirit of Freedom I am only recommending apps that are free. (See what I did there?)
A fireworks app on your iPhone will help you pass the time as you wait for the sky to get dark enough for the real show to begin. Fireworks Arcade is the iOS fireworks app that I like the best. And it's free.



Fireworks Arcade is free. You can let the app launch fireworks by itself, or you can tap the screen to set one off. You can even do both. Drag a finger around and make a lot of sparks. Includes some fun "Fireworks Games" including a variation of Whack-a-Mole. Fun stuff. Get it at the App Store via this link.
For the Mac I like Musical Fireworks 2, available for free at the Mac App Store.


Musical Fireworks 2 is better without the music, so set the music level to zero and enjoy the sound of the popping fireworks.